Leaked Data Just Revealed One of the Most-Closely Held Energy Secrets in the World
by
|
published
April 18th, 2018
Saudi Arabia may be the cornerstone of the global economy, pumping out more than 10 million barrels of oil every day, yet for decades, this cloistered nation has been holding on to one of the biggest secrets in global business…
The key metrics for the single-most valuable company in the world – Saudi Aramco.
What a lot of people don't know is that Aramco actually began as part of the Standard Oil Company of California (Socal), the company owned by the original oil baron, John D. Rockefeller, when it signed an oil contract deal with Saudi Arabia in 1933.
The deal created the California-Arabian Standard Oil Company, which would eventually turn into the Arabian-American Oil Company – Aramco – in 1944.
Then, in 1950, Saudi Arabia demanded a renegotiation of the contract, with the Saudi government wanting 50% of the income from Aramco's oil.
But the Saudi government wouldn't stop there…
Starting in 1973, this de facto OPEC leader began taking ownership of Aramco, starting with a 25% stake.
By 1980, they owned 100% of the oil company.
And Aramco's relationship with the Saudi government is precisely why it's so valuable now…
Because the Saudi government owns Aramco, the company has exclusive access to all of Saudi Arabia's oil reserves. You see, large oil companies are valued based on how much their oil reserves are worth.
But with Aramco, there is just one problem.
No one has seen data on its reserves since the Americans left almost four decades ago.
Until now…
An Inside Look at the World's Most Secretive Company
This week, Bloomberg News gave the world first glimpse of the state oil giant's finances in over 40 years.
The leaked financial information reported that Aramco churned out $33.8 billion in net income the first half of 2017, easily surpassing U.S. titans like Apple Inc. (AAPL), JPMorgan Chase & Co. (JPM) and Exxon Mobil Corp. (XOM)… if the figures, disputed by the Aramco, prove to be accurate.
Looking at the financial data, the implied costs of production, including overhead depreciation, appear to be less than $10 a barrel. Given that Brent crude oil averaged about $53 a barrel back then, and that Aramco was only pumping about 9.9 million barrels a day, the implication for this year's profits is practically unheard of.
Among the most eye-catching facts: The company is almost totally free of debt and enjoys production costs running at a fraction of the industry standard.
The numbers seen by Bloomberg News give investors the most extensive set of data yet on this once-in-a-generation deal, and comes as Saudi Aramco continues to weigh the right time to launch its public share offering.
However, the real takeaway from the leaked data is this.
Even after its landmark IPO, Aramco will be in a league of its own – not just among energy firms, but in the market in general.
Its giant fields, strung throughout the Saudi desert, guarantee long-term growth and geopolitical security.
And I've found a truly unique way for you to profit from it.
Leaked Profit Opportunities From Seismic Shift in Energy
As an advisor to 27 governments on their energy policies… including Russia, China, Iraq, and Australia, I have inner intel about global happenings impacting energy markets.
So I'm often attune to seismic shifts, well before news hits the mainstream.
On top of that, I consult for OPEC, the European Union, our own National Intelligence Community, and the International Energy Association – on oil supply forecasts, and more.
That means I have my thumb on the pulse of virtually all major energy companies on the planet – including Aramco.
So when I say that I have uncovered four companies that stand to benefit the most from this IPO behemoth, know that these aren't shots in the dark.
After talking to my sources close to the IPO -and the Saudi Arabian government- I firmly believe that these four backdoor profit opportunities can deliver a massive payday to early investors.
We're talking about the potential for a combined quadruple-digit-win here.
And the best part is, you don't need to wait for the initial IPO date to get into these plays.
In fact, idly waiting for the official IPO launch is the single-biggest mistake rookie investors are going to make regarding this epic event.
Historically, it's only Wall Street executives and their fat-cat friends that seize the bulk of profits to be made directly from these kinds of initial public offerings.
That's why it pays to have someone in your corner that has the ear of the "inside guys."
Thanks to those connections (and the 40 years I've spent in this industry)I can show anybody how to leapfrog over the bigwigs… and make a killing… long before this company even goes public…
I'm quite confident you could pull in a fast fortune with all this intel to guide you along. You can find out how to access everything about this seismic shift and its historic profit potential right here.
Sincerely,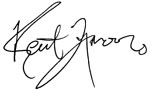 Kent