Brace Yourselves: This OPEC Meeting Could Get Ugly
by
|
published
June 12th, 2018
The forthcoming OPEC meeting will be one for the history books.
Scheduled to take place in Vienna on June 22, this gathering between OPEC and non-OPEC like Russia could be one of the worst we've seen since in almost a decade as the parties argue whether to increase production or maintain supply as it is.
For those who might not remember that contentious meeting almost seven years ago, here's a quick reminder.
In 2011, OPEC had an output ceiling that had been unchanged for two and a half years, and the kingdom saw clear signs that the market was overheating. As a result, the meeting was marked by infighting between members amid disagreements over whether to tackle high oil prices ( which were around $118 a barrel at the time) by increasing production.
Gulf states wanted to increase supply to ease prices but were outnumbered by other OPEC members, including Iran and Venezuela, that wanted to maintain supply levels.
Since OPEC acts by consensus, this doomed the meeting to failure. The group could not even agree on the text of a closing press release. At the time, Saudi Arabia described the summit as "one of the worst meetings we have ever had."
Now, roll forward to present day, and we have a very similar dynamic playing out today.
Let's take a look…
The Haves vs. The Have-Nots
So far, both Russia and Saudi Arabia have increased volume as these two countries remain the lynchpins in any attempt to control prices through production limits.
PROFIT OPPORTUNITY
Unlike the pundits on Wall Street -arguing over whether OPEC and Russia are going to open the oil tap this year- I'm not sweating June 22.
And neither are my Energy Advantage subscribers. Because I was able to show them how to set themselves up in the best position possible, regardless of which way the vote goes.
Truth is, I usually know what OPEC is going to do long before the mainstream does.
And the reality is both Russia and OPEC want to drive oil prices higher. Especially OPEC.
The oil cartel has been practically shouting it from the rooftops for months now.
And the other catalysts I'm about to share with you below are only going to add fuel to that fire. A major surge in oil prices is all but guaranteed… opening up some massive opportunities as the U.S. becomes one of the largest exporters of oil.
With a handful of handpicked targets, you too could profit from the avalanche of wealth hurdling toward the energy sector in the second half of 2018.
You can click here to see how you could pocket your fair share. As a loyal reader, I'll even offer you access to my research and every single one of my recommendations for 80% off the retail price.
We know that Saudi Arabia wants to boost supply – although it is not yet clear by how much.
The Saudis are now pumping more than 10 million barrels a day. For its part, Riyadh had been deliberately producing below its accord quota. This is the balancing position it had embraced for years in estimating earlier traditional OPEC allowances. However, its latest actions are pushing overall extraction to the quota level.
Then there is Russia. A pullback might be what it takes to keep Russia working with OPEC, placating a Russian oil sector that wants to raise production. In advance of the meeting, Russia has been ratcheting up extraction. In fact, the daily amount is now north of 11 million barrels. Moscow has effectively exceeded its allowance under the accord for each of the last three months.
However, it's not until members like Iran, Iraq, and Venezuela get involved that the tension begins to get palpable.
Urgent: We've Seen This Pattern Before (And It's Made People Rich Beyond Their Wildest Dreams)
It's All Fun and Games Until…
Iraq has expressed irritation over the production moves by Saudi Arabia and Russia.
Baghdad has experienced a dislocation in its production infrastructure and ongoing problems with attempting to prevent increasing Kurdish production flaunting central government policy. Similar criticism has surfaced from Algeria.
Then there is Iran.
Iran has never signed on to the Russia-OPEC production cap, maintaining that it had to return to pre-sanction levels before participating.
Iran, which is facing renewed sanctions on its oil exports, is looking for a drop in output that could rival the 1 million to 1.2 million barrels a day it suffered shortly after the 2011 meeting.
In fact, even though the impact on Iranian oil exports won't be felt for at least one or two quarters after the US implements them, a number of sources have confirmed that the Trump Administration approached Riyadh to request accelerated Saudi production to offset those anticipated Iranian declines. The idea is to lower the prospect of rising oil product prices resulting from continued international demand in the face of supply cuts.
Venezuela, too, has nothing to gain by agreeing to raise production. The implosion in Venezuelan production has been staggering. National company PDVSA may sit on the largest overall reserves in the world, but the national financial mess combined with the inevitable default on both company and sovereign bonds have produced a historic collapse in production.
PDVSA is now reliably extracting only 1.4 million barrels a day and has insufficient cash flow to sustain even that amount. Putting this is some perspective, this is the lowest volume in more than two decades and about half of what was coming out of the ground barely two years ago.
Additional declining pressure is being registered in both Libya and Nigeria.
In both cases, civil unrest (or in the case of Libya a continuing outright civil war) is limiting production well below national quotas.
All told, the declines registered by these three countries alone provides more than the combined increases of Saudi Arabia, Russia, and other OPEC members combined.
OK, so the recently emerging production increases within OPEC can be offset.
Increases in the U.S. are not going to have a direct influence on driving global prices down significantly because American exports to the rest of the world are reaching a ceiling for export capacity.
But here is the key difference for OPEC this time around.
Trending: This Investing Expert is Running a Near-Perfect Portfolio – Here's  How He Does It
OPEC's "Pain Point"
When Russia and OPEC first struck an agreement, crude prices were hovering about $40 a barrel.
Today, Brent is more than $76.
Then, every producing country's ledgers were bleeding red.
Now, an average Brent price in the mid-$60s can produce profits.
Forget for a moment that the Saudis need a much higher price in advance of the IPO (since the value of Aramco is set on the market value of its reserves), or that rising U.S. production is resulting in bottlenecks in getting volume from the Permian.
There remains greater play for overproduction.
And this change in the environment is certain to be the single-greatest factor in levels of contention at the next OPEC meeting.
Sincerely,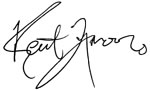 Kent