Trump, Trade, and Oil Tariffs: What to Expect Next…
by
|
published
June 26th, 2018
Editor's Note: Today, we're going to do something I rarely do… I'm going to share with you a piece of critical information that I recently shared with my premium Energy Inner Circle subscribers. You see, we are in a defining time for energy as the oil markets brace themselves for a reshuffle of global trade flows as China moves to impose tit-for-tat tariffs on imports of U.S. energy products. Due to the complex nature of this developing situation, I believe the information warrants a broader release…
The inevitable was bound to happen at some point. In the attempt to "get even" with the Trump Administration over import tariffs, other nations are striking back with their own.
URGENT: As we speak, oil prices are breaching highs above $70 for the first time since May, as doubts over OPEC's ability to boost output help fuel gains. A rally that my premium readers are learning how to ride straight to the bank. I recently recommended they move into a play that offers 3 times the return on oil – magnifying any potential profits by 300%. And with another potential oil surge right around the corner, you're not going to want to miss this. Just click here for the details.
However, in addition to hitting agricultural exports from "red states" where Trump had racked up election margins, the focus has now turned to another sector supposedly supporting White House policy.
Crude oil exports.
Recently, China announced an initial round of import tariffs against imports from the U.S.
For the first time, Beijing included oil in the list of targets.
While the communique did not provide any details on the oil moves, it does signal a major intensification in what is rapidly developing as a genuine trade war.
For the past few weeks, even before the Chinese announcement, my sourcing network has been active with rather specific indications of what is likely to happen next.
The Oil Trade
First, the most obvious political signal also exhibits a global sophistication about US domestic politics. The brunt of Chinese tariff reprisals are intended to target American economic sectors generally supportive of Trump politically. Agriculture leads the list here. But the addition of oil extends that attack.
Second, the intent here has an additional benefit to OPEC and Russia. In line with information obtained yesterday from Minenergo (The Russian Energy Ministry), Moscow now expects a rise of as much as 1.5 million barrels a day in combined Russian and Saudi production in the third quarter of this year.
There is a dual objective for this increase: offsetting moves among US shale and tight oil producers to ramp up their own production; and replacing lost volume from inside OPEC itself.
Yet the former is already coming under its own pressure as bottlenecks accelerate in transporting domestic production, especially from the Permian, and an effective ceiling in sustainable medium-term crude exports from the US is rapidly approaching.
This means that additional US-based production will serve merely to lower WTI (West Texas Intermediate, the trading benchmark for crude prices set at Cushing, OK and used in New York futures contracts) and cut into both domestic operational profit margins and oil company equity value (set at the market value of future consignments).
Meanwhile, the implosion in Venezuelan production, combined with civil-strife fueled extraction problems in Libya and Nigeria, provide additional leverage for the latter consideration (the dynamic unfolding within OPEC).
Estimates are still all over the map when it comes to the net impact of the production collapse experienced by PDVSA (the Venezuelan state oil company) combined with the problems of NOC and NNPC, the Libyan and Nigerian respective national oil companies.
Based on what my network has been telling me, I currently believe the aggregate daily loss by July 1 will be exceeding 1.52 million barrels a day based on the combined reported flows from the three national companies as of January 31. At present projections, there will be a net drain off from the three countries that will continue to support higher global prices even should Moscow and Riyadh deliver on their signals to increase volume.
Warning: World's largest hedge fund just issued a catastrophic update for 2019 (here's what you need to know now)
Product, Finished?
Third – and this is very interesting – the Chinese decision to target U.S. crude exports for tariffs may extend to oil product exports. U.S. refineries are already the world's leading source for refined product exports (e.g., gasoline, low sulfur diesel and heating oil, naphtha, and high-grade kerosene, that is, jet fuel).
On Sunday and again yesterday I received confirmation from international oil trading contacts that entities based in Hong Kong, Singapore, Amsterdam, and Switzerland were exploring writing and shorting U.S.-product crack spreads. These are a device utilized by traders to play the spread between the cost of crude oil and the first-stage market prices for high octane gasoline and diesel/heating oil (traded as an entity, given the similar place the two products occupy in refinery cuts).
If combined with import tariffs, a crack spread regimen would have the additional effect of extending the actual impact of the tariffs, lower the price received by U.S. sources, and further frustrate American trade policies.
Fourth, once again according to my contacts, there are discussions underway to explore the feasibility of EU- supported crude oil tariffs and a possible replication of crack spreads under consideration from Chinese- controlled players in major Asian trading centers.
Trending: Rare footage of the Pentagon's new "superweapon" uncovered
There are three considerations underway: increasing utilization of an under-employed European refinery base; providing some subsidy and/or tax write off protection for European crude end-users (once again, this is overwhelmingly local refineries); and replacement of an increase in U.S.-sourced cost.
Contra Iran Affairs
This last item introduces two rather major elements. Either alternative sourcing will come from Russia, or a combined import channel from Iraq and Iran. Sourcing from Russia would feature some European political problems of its own, since Brussels has for several years expressed a desire to deemphasize reliance on Moscow for energy. And any move toward Tehran – either independently or jointly with Baghdad – would put the EU on a collision course with the Trump Administration over the expected renewal of U.S. sanctions against Iran.
I am receiving mixed signals over how resolute Brussels, London, Paris, and Berlin are over a direct confrontation with Washington on Iran. On the other hand, that these conversations are taking place at all is a testimony to the European anger against the U.S. unilateral scuttling of JCPOA (the Joint Comprehensive Plan of Action, the UNSC+1+Iran nuclear accord).
And then there is this new added wrinkle. Following Las Vegas meetings I organized late last month involving Asian, European, and North American investment sources, the interest in a broader reaction to the Iranian move is already underway.
More on this shortly, as a follow up series of discussions will be forthcoming.
Fifth, the intersection of oil-bases reprisal tariffs against U.S. exports and support for continuing JCPOA without a U.S. presence is developing yet another dimension. This involves contract swaps to thwart U.S. volume in the global market in favor of Canadian, Mexican, and even Iranian crude.
Market Fears Escalate: Citibank cautions this dangerous situation is, "eerily reminiscent of the mortgage crisis."
This will be on the agenda of a meeting to be held in Europe, perhaps as early as the beginning of July. Once again, should anything develop, I will post it right here.
Sincerely,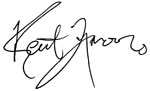 Kent