Combatting the "Hidden" Factors in Electricity Prices
by
|
published
September 27th, 2018
---
Editor's Note: I'm about to reveal the "hidden" reasons behind the inevitable spike of your electric bill in the months ahead. But if you check out my latest presentation here, you'll see that electricity bills are ultimately poised for the same fate as the poor old dodo birds. And we're going to make energy history when as your electric bill goes extinct – not to mention the new generation of millionaires that will unravel in this wake.
---

I had an interesting conversation recently with a colleague who tracks electricity prices.
He suggested that a decade-high rise in prices in one part of the country over the summer may well be a harbinger for what we could experience this inter elsewhere.
As winter approaches in the U.S., attention is once again directed at the forecasted cost of energy: Indications from higher-than-normal temperatures this summer show that a lower average temperature this winter may once again spike electricity prices.
During the summer, California was the focus of attention on this score. The problem emerged elsewhere as well, but it was most pronounced in the "The Golden State."
There were two overriding "hidden" factors contributed to a massive hike in electricity prices.
I say "hidden" because they are not the kind of considerations that have been addressed first in most thinking on the matter. They are not, however, far from the surface in any such discussion.
And it doesn't take too long of a dive to get to what they are…
With Temperature Fluctuations Come Pricing Fluctuations
The first factor involved with the price increase is temperature.
The second is the cost of natural gas.
With more power generation coming from gas, the impact it has during the winter is no longer confined to merely gas heating. This past summer, while centered in California prices, the situation has an even wider regional impact.
In a report issued yesterday (September 26), Energy Manager Today explained the pricing spike:
"Due to record high temperatures and fuel constraints, wholesale electricity prices in the western United States reached their highest levels since 2008 this summer.
According to the U.S. Energy Information Administration, in the area served by the California Independent System Operator (CAISO), peak-period electricity prices in July averaged $101 per megawatt hour (MWh), the highest monthly average since the current day-ahead market began trading in April 2009. Peak-period electricity prices at the Palo Verde trading hub in Arizona and at the Mid-Columbia hub in the Pacific Northwest averaged $89/MWh and $72/MWh, respectively, in July. Prices in each area also remained relatively high through August.
Due to rising temperatures, the elevated electricity demand contributed to the highest wholesale prices in at least the past 10 years. The administration notes that daily average electricity prices at CAISO's SP-15 trading hub, which reflect electricity market conditions in Southern California, reached $377/MWh on July 24. Electricity prices at the Mid-Columbia hub between Oregon and Washington averaged $230/MWh that day, and prices at the Palo Verde hub in Arizona reached $291/MWh on July 25; both were the highest daily average prices since 2008. Hot weather during the second week of August again led to relatively high electricity prices at the western U.S. trading hubs, and Mid-Columbia prices reached a new high of $255/MWh on August 7.
The administration notes that another reason for the high western electricity prices this summer was a sharp increase in natural gas fuel costs, particularly in Southern California. On July 24, natural gas prices at Southern California Gas Company's (SoCal) Citygate, where natural gas enters SoCal's local distribution system from the transmission pipeline, averaged $39 per million British thermal units (MMBtu), compared with an average price of $8/MMBtu the previous week. Prices at the SoCal Border hub, which reflect transactions at pipeline interconnects near the Arizona-California border, averaged $15/MMBtu on July 24, up from $2.90/MMBtu the previous week."
[TRENDING NOW] Did you miss last night's epic event? 35,489 People Tuned in To Hear The ONLY UNDEFEATED Person in the Investing World Spill His Secrets – You Can Catch the Re-Broadcast HERE
The pricing boost resulted from the collision of abnormally high temperatures with a rising cost of natural gas. This phenomenon is likely to hit again this winter in places further east, where it's likely to be much colder than last year.
Gas prices at Henry Hub – the confluence of gas pipelines in Louisiana at which daily benchmark prices are determined – have been moving up again, with prices moving above $3 per million British thermal units (MMBtu) – equal to a thousand cubic feet.
This sets the course for another major electricity pricing spike in places in a swath of the country extending from northern Florida to the Northeast and Mountain states.
Such events return the conversation to developing a national grid that is independent from either coal or natural gas – and the use of the former is already waning in favor of the latter. But if prospects are signaling higher end-use gas prices, renewables become the object of increasing interest.
And that's where my conversation with my electricity colleague hit home.
He mentioned that the industry has begun looking at a promising "hybrid" move developing in Spain. And as he continued talking, I couldn't help but smile.
It just so happens that you were introduced to this approach six months ago, right here in Oil and Energy Investor…
The Ultimate Hybrid of Renewable Energy
On March 29 ("These Two Firms Just Created the Ultimate Renewable Energy Hybrid"), I told you that
"For renewables to carve out a larger place in the global energy balance, we're going to have to find ways to cut the cost of production, while improving the flexibility of power availability at the same time.
Fortunately, there has been one promising development on that front recently.
It involves combining solar and wind in what can best be described as a "hybrid serialized" process.
Vestas Wind Systems, the Danish world leader in wind power systems, and Madrid-based EDP Renewables (EDPR) have installed a hybrid demonstrator that feeds direct current from a solar photovoltaic (PV) array into a wind turbine that then exports power to the grid through a single converter.
The two companies installed the Vestas V112-3.0MW turbine and a new 372kW solar PV array at EDPR's Janda III wind farm at Cádiz in southwestern Spain.
The system looks like this:
Power from the solar PV panels is fed to the turbine as direct current, which is then converted and transformed by the turbine's power conversion system, which Vestas upgraded especially for the project, to export power to the grid.
Now, this approach may comprise one of the most intriguing ways to address a problem I have addressed on several occasions here in Oil & Energy Investor – inversion.
This "universal fuel" is set to take over all our energy needs – and hand you some profits along the way
Solar's Holy Grail
Inversion has become the "Holy Grail" in solar technology. It addresses a problem I have wrestled with for some time: solar (and wind) power is initially harvested as direct current (DC) and must be converted into alternating current (AC) to move on the power grid.
"Inversion" is the name for this conversion that makes solar and wind power usable on the AC-only power grid.
Unfortunately, early inverters would sacrifice at least 50% of the power in the transition from DC to AC.
While there have been improvements in the existing process, current inversion still sacrifices a half or more of the energy harvested by the time it reaches transmissions lines.
Reducing this loss would be a major advance in renewable power production efficiency.
By connecting wind and solar through the turbine's electronics and using its full-scale converter, the number of converters is reduced, according to both Vestas and EDPR.
In a joint release this week, both companies noted that the approach lowers equipment costs as well as the cost of the electricity produced.
The consolidation of both solar and wind in a seamless sequence may prove to be a nice complement to other advances in hybrid technology underway in Europe and Asia.
Moving the power sector into an expanding use of multiple energy sources also requires tailoring approaches to meet insular local challenges.
That puts forward hybrid systems like the one being demonstrated in Spain, if it's found to be commercially viable, as attractive options. This is unquestionably the case in providing smaller modular solutions to local electricity needs, especially in areas hard to reach by more conventional solutions.
There are more recent indications that the Spanish experiment can be scaled up, which means that we may be on the verge of the first genuine alteration of pricing dynamics in the power sector, regardless of demand, the cost of traditional fuels…
Or even the weather.
Sincerely,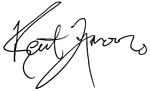 Kent