New Renewable Projects in Brazil, Por Favor
by
|
published
October 30th, 2018
During my last trip to Rio de Janeiro, I recall something a local oil man told me.
"Until we have a return of military rule," he said, "this mess will just get worse."
And on Sunday, he may have had his wish granted.
The clear presidential electoral win by far-right Brazilian congressman Jar Bolsonaro, an outspoken supporter of military rule, is certain to rock Brazilian politics and usher in a period of intense uncertainty.
The politics in South America's largest country also managed this week to overshadow another event.
It is a development in the energy sector that holds more promise than any project announced in quite some time.
And despite the political instability, it's still a big deal in the energy world…
Brazil's Renewable Power Just Got Bigger
Enel Green Power Brasil Participacoes (EGPB), the local renewable energy subsidiary of Italian major Enel, has begun building a huge Sao Goncalo solar facility in the northeastern Brazilian state of Piaui.
It is the largest photovoltaic generator announced to date in all of Latin America.
Of the 475MW of generation capacity, 388MW of the plant was awarded to the Enel Group in Brazil's A-4 public tender in December 2017, and are supported by 20-year power supply contracts by a number of distribution companies. The remaining 87MW are expected to provide energy for the free market.
At the same time, it will reduce more than 600,000 tons of carbon dioxide emissions annually.
Enel stated that the $390 million solar facility should be operational by 2020.
However, that is not the only move Enel announced last week.
The holding's Spanish renewable equivalent Enel Green Power Espana (EGPE) said it has started constriction on three projects in Spain. Planned to begin operations at the end of 2019, the solar plants will have a combined capacity of 126.6 MW and involve $1.15 billion in investment.
And the Spanish development is only the latest step in a strong renewable drive move in the country…
PROFIT OPPORTUNITY
You may have seen the advertisements, but I wanted to be sure you didn't overlook this…

On Sunday, I made a CRITICAL, time-sensitive announcement.

And now there's scarcely any time left to get in on this secret $3.7 million opportunity. You have less than 30 hours.

On November 1, a new law is set to turn the energy industry on its head. This law is poised to jumpstart an insane 2,114% revenue surge for a company I've been tracking ahead of Thursday's mandate.

Click here to see how to capitalize on this rare and historic chance to turn a small stake in $299,000.
They're Getting Ambitious
In the latest aggregate figures available (July), 45.8% of Spanish power was provided by renewables. The non-fossil fuel total rises to 67.5% when nuclear is included, and total renewable power installations nationwide have increased 53% over the past ten years.
In addition, Enel is also setting a goal of introducing 30.5 GW of new renewable capacity, further reducing the fossil fuel need.
But an even more interesting stage may be developing with Enel's actions back in Brazil, because in addition to the Sao Goncalo project, the company has been adding to its energy network in the country.
At the end of last year, EGPB announced it will add an additional 29 MW of wind capacity to its operational 180 MW Delfina wind farm in Bahia, Brazil – one of three wind projects Enel has approved in Brazil.
The added capacity will cost $40 million and come online next year. The first phase became operational in 2017. The other two are the 510 MW Lagoa dos Ventos in the state of Piaui and the 78MW Morro do Chapeu II wind farm, in Bahia.
Now, from 2019 to 2022, the energy generated from Delfina's expansion will be sold on the free market. Beginning in 2023, the facility will be supported by 20-year power supply contracts, enabling sale of specified volumes of energy generated to a pool of distribution companies operating in the Brazilian regulated market.
A similar arrangement (free market and contract) is envisioned for Sao Goncalo; almost assuring sustainable profitability.
But it's what is emerging behind the announced projects that is even more intriguing…

Brazilian Politics and Enel
In Brazil, EGP and its parent Enel have a total installed renewables capacity of more than 2.9GW. The majority is from hydropower, while 842MW comes from wind and 819MW comes from solar, making it the largest renewable energy company in Brazil.
And those figures are before either Sao Goncalo or the new wind farm is factored in.
Simply put, the most important element in all is this.
Enel is moving downstream to acquire expanding portions of the Brazilian distribution and utilities sectors. In the process, its action in Brazil is rapidly becoming the new vertical holding integration model.
It remains a gamble, given the unstable political landscape, but Enel is counting on a pro-business and investment environment emerging from the election of Bolsonaro.
While likely given the campaign rhetoric, it may be more difficult to execute in practice.
Nonetheless, a unique consolidation in the power sector is underway…
All based on expanding the position of renewables.
Sincerely,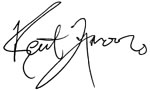 Kent