Open Your Books to Chapter 2 – Renewable Energy
by
|
published
December 29th, 2018
As many Oil & Energy Investor readers may know, my home base is in sunny Florida (a fact I'm quite grateful for during these winter months), while my team operates out of Baltimore, Maryland.
I recently told one of my team members that he should be very proud of his home country, Sweden.
Amongst Sweden's many other renewable energy accomplishments – not the least of which is its meeting its 2030 renewable energy goals 12 years early – it just made wind energy history.
Now, the world's energy novel is a constantly evolving, many layered story, and renewables are playing a bigger and bigger role.
You might say they're edging their way into "main plot point" status.
The International Energy Agency (IEA) reported that in 2017, renewable energy saw the highest growth rate of any other energy source.
And throughout 2018, that has only become truer.
We've seen an incredible growth in renewable energy, and there are many indications that that growth is only going to continue.
A Tale of Two Resources
While solar power tends to get most of the love in our renewable energy story, wind power has been holding its own around the world.
To truly showcase this growth, let's start big.
The biggest oil country in the world, the country who's nearly entire economy relies on the buying and selling of oil, has begun its move to renewables.
This country, of course, is Saudi Arabia.
Back in July, the Middle Eastern oil country received four bids for a $500 million wind farm that, on completion, will generate power to supply up to 70,000 households.
And according to Saudi energy minister Khalid al-Falih, "the development of a wind energy industry in Saudi Arabia is an important component of our wider industrial diversification strategy."
DANGEROUS NEW COLD WAR HEATS UP – Cold War Spy Tells You Exactly How to Profit from the Panic
But even Saudi Arabia can't beat China.
China has consistently led the world in many energy ventures, and they haven't disappointed in wind power.
China is the world leader in wind power generation, and has the largest installed wind capacity of any other country.
By 2030, China intends to have 400 gigawatts (GW) of power, and by 2050, 1,000 GW.
Judging by China's past success in energy, I have no doubt they'll be able to accomplish that goal.
Moving into the U.S., renewables are edging out traditional resources in unexpected places.
Coal reigns king in Wyoming, but these days it's been reported that wind power is on the rise. The state has a project underway that will double its capacity to generate electricity from the wind.
And it's not the only state to do so.
Arkansas, New Mexico, and Maryland are also on track to double its wind energy capacity, according to the American Wind Energy Association.
Meanwhile, deep in oil country, Texas has been making waves in wind energy as well, as BP sells three wind farm operations in the state.
Moving back to Sweden, however…
The Adventures of Repowering Wind Turbines
I mentioned above that Sweden has been on track to hit its 2030 energy 12 years early by the end of this year.
And it's aiming to become 100% renewable by 2040.
These days, there is no doubt that it will get there.
I'd call this country an unexpected new "main character" in our novel of energy resources
This country has just completed the world's first repowering of an offshore wind farm.
Using the power of the ocean in wind power is one of the most effective ways to generate electricity.
This Swedish wind farm – though small, with only five turbines – will lead the rest of the world to do the same, in places like Denmark, Germany, and the U.K.
An analyst with WindEurope stated on this remarkable achievement that, "… A full repowering project will probably be preferred in the future… the potential increased capacity for an offshore wind farm is much bigger than for onshore."
But this is only half of the story in the renewable energy chapter of our energy novel.
Great Expectations
With growth comes opportunity.
With opportunity comes potential profit.
Renewable energy's remarkable achievements over the past year have made it possible for people to take advantage of it.
Profiting has never been easier.
And I can tell you exactly where to start.
The renewable rocket is only just beginning, and the opportunities in the industry could make you a fortune.
Opportunities like this one.
We're witnessing the birth of a new era, and you could make a fortune from it.
I have all the information on it that you'll need to potentially profit, so if you'd like to learn more, just click here to start your journey.
Sincerely,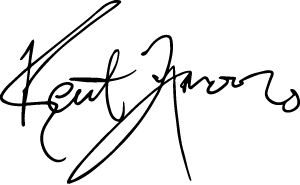 Kent