What My New Refrigerator Is Saying about U.S.-Iranian Policy
by
|
published
May 10th, 2019
Living twenty-seven floors up on the beach has its advantages.
We always have a nice breeze off the Atlantic, on a clear day can see all the way down the coast to Miami, have the entire penthouse floor to ourselves, along with some very nice peace and quiet.
But it does have its drawbacks.
One is getting things way up to our place. Like a new huge refrigerator.
Earlier this week, two poor fellows were sent to deliver an 1100-pound Sub-Zero. It didn't go so well. Before deciding that they could not wedge it out onto our private foyer from the elevator and had to bring it back to the warehouse, the guys managed to drop it. Twice.
The shorter of the two also ended up pinning himself under the fridge in the corner of the elevator on the way back down. So, we are now in negotiations on what will replace the rejected unit. I made a point of telling the appliance manager that he really needed to have a strategy in place behind merely hoping for the best when delivering such huge pieces.
In such situations, "You need to have a Plan B," I told him.
Well, by the end of the week, I was applying that comment to another matter entirely, one far more serious.
Because in the intensifying acrimony between the U.S. and Iran, somebody is going to need a Plan B…
The Far-Reaching Consequences of a European Beef against the U.S.
With each passing day, the alternatives are declining.
Teheran will not voluntarily agree to a regime change (apparently the real object of Washington), and the Trump approach is to continue pushing Iran into a corner.
The full sanctions promised against Iranian oil exports are in force. But yesterday, the U.S. added sanctions against most raw material and metals exports as well. That moves the economic squeeze well beyond what had been threatened by Trump initially.
For its part, Teheran has declared it will no longer abide by the provisions in Joint Comprehensive Plan of Action (JCPOA, the 2015 nuclear accord), by which it had promised not to renew purifying uranium to weapons grade until at least 2030.
Iranian President Hassan Rouhani also insisted that the remaining JCPOA signatories establish ways to ease banking and oil restrictions within 60 days, or Iran will pull out of the treaty entirely.
All the other parties to JCPOA – the UK, France, Germany, Russia, China, and the EU – have already rejected the U.S. resumption of sanctions.
For its part, Europe has done a few things:
Set up direct central banking connections with Bank Markazi (the central bank of Iran),
Pledged sovereign protection to domestic companies continuing to work with Iran under existing contracts,
And promised to reciprocate with sanctions of their own against the U.S. should Washington enforce secondary moves against European companies that remain involved with Iran.
The EU has passed legislation intending to block any U.S. sanctions against European entities, essentially placing such targets under European sovereign protection.
Russia has already introduced arrangements for Iranian oil through a variety of contract swaps and pass throughs. These are designed to allow Iranian oil to move to markets under Russian protection.
The downside is that Iran loses effective control over both the consignments and the fiduciary side of them.
I Hate Stocks (and So Should You)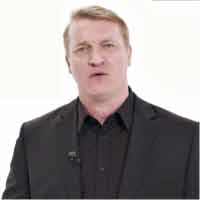 Over the last year, only 45% of all stocks have gone up in price. The average gain has been a pathetic 5.26%. But thanks to a 38-year-old Mensa millionaire, you now have the chance to make up to $100,000 a month – without investing in a single stock. Interested? Join THE QUANTUM EXPERIENCE on Tuesday, May 14, at 1:00 p.m. (ET). Click here to claim your spot.
China and Iran Get Together
Now, China bought significant additional Iranian crude before the latest sanctions move took effect.
My sources are now also telling me that the major national Chinese oil company presence in neighboring Iraq has designed a way to move Iranian crude to market under an "Iraqi" brand.
On the periphery of major power moves, Qatar has silently opened banking channels for Iranian trade while Turkey has publicly rejected the U.S. sanction renewal (Ankara, after all, is also subject to its own American sanctions), and has provided banking assistance to Iran.
Yet all these attempts remain less direct than straight global exchange of both oil and funds.
That means that even if successful in providing support for Iranian exports (which now include other raw materials and metals as well as oil), they will still increase the cost of doing business, reduce the revenue obtained, and still result in a declining volume moving into the international market.
My European sources are unanimous in rejecting the U.S. moves.
Still, two concerns have already surfaced…
Trump's "Whack-a-Mole" Strategy Is Not a Plan of Any Kind
First, despite assurances from both their own governments in London, Paris, and Berlin, as well as the EU in Brussels, European end users have been cutting the imports of Iranian oil.
Second, there are misgivings emerging that even a concerted European opposition will be enough – either to placate Teheran and keep the trappings of JCPOA in force, or to brunt the U.S.
One of the unanticipated results of the last several weeks has been an increasing European reliance on Russian crude imports to substitute for Iranian oil. I have discussed this previously in Oil & Energy Investor ("An American Gift is Behind the Scenes of the Pending Russian Oil Move").
However, that has come to a crashing halt with the suspension of Russian Urals Export Blend consignments moving west because of contamination in the oil supply. I analyzed this situation last week in an Energy Inner Circle Dark Files edition titled "Contaminated Crude Clouds Urals Export Picture."
Against this backdrop, the Chinese-Iranian energy connection is also impacted by the rising U.S.-Chinese trade war. Here, tariffs and sanctions may well overlap.
And then there is the ongoing Chinese and Russian disagreement over U.S. sanctions against Venezuela – yet another U.S. sanction-initiated tiff with other major powers.
These are all combining to provide the highest level of geopolitical volatility I have experienced in some time. And believe me, that's saying something (More on that right here).
This is a view widely shared by my global colleagues and contacts. It is no longer enough that Trump may simply be marching us up to the lip of hot conflict to provide some cosmetic eleventh-hour breakthrough.
The international fabric of finance, trade, and economics is being strained even if somebody does not slip up and end up starting a war (or two or three).
Given my personal experience in such matters, I am always concerned when there is no fallback position.
And just to be clear, playing "Whack a Mole" as a foreign policy is not a Plan B.
Sincerely,

Kent