Energy in the future will come from more diverse sources than the past.
Oil is not going away.
Alternative energy sources are edging out fossil fuels.
The best oil stocks to buy are Magellan Midstream Partners LP (NYSE: MMP) and Plains All American Pipeline, LP (NYSE: PAA).
Energy company stocks are a good investment, provided, of course, that you pick the best investments within the sector.
The reason is simple. Demand is set to grow. The EIA forecasts that demand for energy will rise 25% by 2040, led by the rapidly growing nations of India and China.
Energy in the future will come from more diverse sources than the past. A fossil fuel — oil — is still expected to be the prime supplier of energy through 2040, so it is not going away.
But fossil fuels are slowly being edged out by the growth of alternative energy such as solar, wind, and other renewable energy sources. Wind and solar are expected to supply 64% of new energy capacity worldwide over the next 25 years, according to Bloomberg.
What are the best energy companies?
The best energy companies, in both fossil fuel and renewables, are those that have a good position in their respective markets and a good financial picture. That means that Big Oil companies such as Exxon Mobile (NYSE: XOM) and Royal Dutch Shell Plc. (NYSE: RDS.A), which carry huge loads of debt, are not the best to buy even given this year's climb in oil.
Dr. Kent Moors of Energy and Oil Investor expects the price of oil this year to rise because of the worldwide rise in demand as well as the production cuts occasioned by the Organization of Petroleum Exporting Countries (OPEC) agreement in late 2016. The new policies espoused by President Trump and his cabinet, which have rolled back regulation and increased drilling and exploration, are also expected to help the price of oil.
What are the best oil company stocks to buy?
The best oil company stocks are those that benefit from the rising price of oil but are positioned in transportation and storage, not as drillers or refiners. That way, if the price of oil rises, stays the same, or falls, they benefit.
Oil and Energy Investor's best oil company stocks to buy are: 
Magellan Midstream Partners LP (NYSE: MMP). MMP offers investors a steady income, with a yield of 7.52%. A Yahoo Finance basket of stock analysts projects an 8% increase in MMP's earnings per share over the year. The company's operating margin is far above the average S&P company, at almost 40% versus 21%.
Plains All American Pipeline, LP (NYSE: PAA) transports over 4 million barrels of crude oil and natural gas every day. It will likely enjoy a hike in demand for its pipeline, as climbing oil prices and increased drilling continue. A Yahoo Finance survey showed that analysts forecast a 52% increase in EPS over 12 months. PAA's yield also provides steady income at 7.52% currently.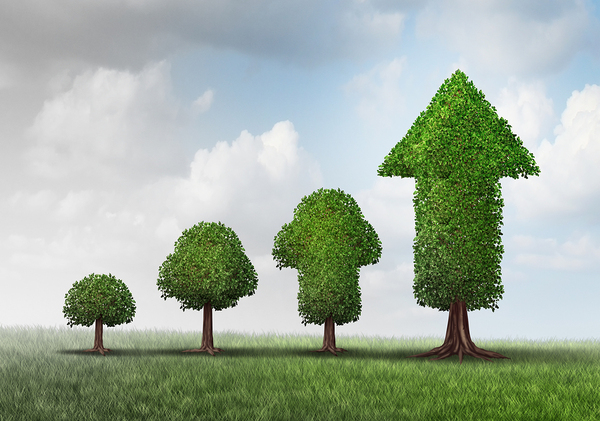 What are the top energy companies?
First Solar Inc. (Nasdaq: FSLR) sells a panel made of a thin film that is used in manufacturing solar arrays. In 2018, the company will introduce its Series 6 panel technology, an advanced model 40% cheaper than the model it sells now, but with more efficiency. FactSet believes it can rise to $34-$40 over the next year. At the upper end of that range, that would give investors over a 17% return.
SunPower Corp. (Nasdaq: SPWR) is the premier solar installer in the U.S. It is also creating a new panel, the P-series, which is projected to be cheaper. According to FactSet, the average price target is $8.26, an almost 20% advance from the current share price of $6.91.
Both of these two solar companies have formed a joint venture called 8Point3 Energy Partners LP (Nasdaq: CAFD), which is Dr. Moors third pick. 8Point3 is a yieldco, a version of an MLP used in the solar industry.
CAFD is used to recover capital from the finished projects of FSLR and SPWR. It manages the projects and passes through profits to holders of its shares. The company also returns a steady income, with a yield of 8.2% right now.
CAFD's price target in one year is $16.81, almost one-third higher than it is now.
Click here to sign up for our wealth-building Energy Advantage to keep ahead of the markets.